Call Giant Factory Direct Today 513.296.5600 | 937.866.2000
Built Giant Railing By Professionals!
Giant Railing is a heavy duty vinyl railing with aluminum I-beam reinforcement making it super strong. Available in 2 styles of pickets with 3 colors . It comes pre assembled sections and cut to fit your exact specifications. What sets our railings apart from other companies is that we incorporate our 4″ x 4″ fluted posts that we use for our patio covers as the uprights to connect to creating both, a very sturdy railing and eye catching appeal.
Enjoy These Great Benefits!
Complete and affordable back yard makeovers available now. Why wait in the heat? Call today for a completely FREE, NO OBLIGATION Estimate!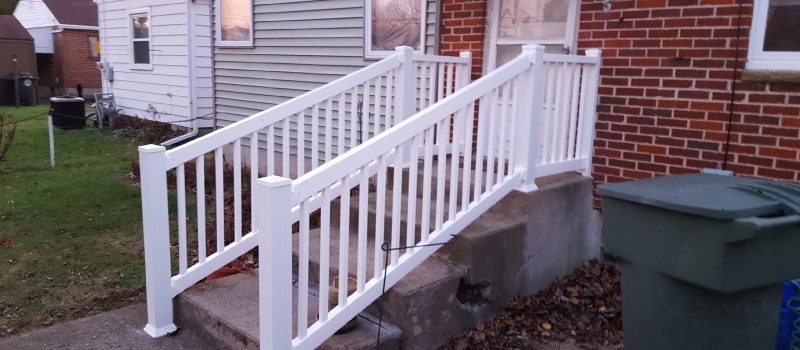 Designed, Fabricated & Assembled to your exact specifications.
Withstand heavy snow loads in the cold of winter.
Engineered to exceed all standards & expectations
Longer Lasting than traditional designs
Several Variations of Colors to make your installation absolutely PERFECT!
Affordable financing available!