Call Giant Factory Direct Today 513.296.5600 | 937.866.2000
Built Louvered Roofs By Professionals!
The Outdoor Living industry has been one of the fastest growing industries over the past decade. Popular programming on networks like HGTV and DIY, dedicated to decorating and home improvement, now educates and inspires homeowners about all the possibilities for transforming their homes. As the trend of moving indoor rooms outdoors grew, creating unique ways to manage the elements like sun and rain became key to making these spaces more useable. Traditional architecture provided some fixes, but came with limitations and drawbacks. The industry was hungry for a better answer. That's why Sundance created the perfect solution to controlling the effects of weather. We designed, engineered and patented the highest quality resolution for improving outdoor living. Today, as the leading innovators in shade and shelter products, we continue to push the envelope, incorporating advanced technology and building materials into our latest designs. No other system offers this level of quality and technology.
Now let's talk about your space. We want to help you create an outdoor living area that you'll enjoy for years. A space to enjoy good times with friends and family. A space that reflects your personality and sense of style. A space that's protected from the elements so it's comfortable year-round. A space that's as functional as it is beautiful. Are you ready to create the space that's as unique as you?
PERFECT OUTDOOR LIVING AREAS
Each Sundance system is fabricated and powder coated to order, made to exact specifications, which makes for a better fit and finish and a cleaner looking system.
Ideal for any outdoor living areas:
Patios
Decks
Lanais
Verandas
Entryways
Courtyards
Outdoor kitchens
Swimming pools and spas
It's a perfect enhancement for patron comfort at Country clubs, restaurants, hotels, resorts, theme parks and sports venues. Select from a variety of available colors, materials and finishes to complement any architectural style and conform to your aesthetics
Enjoy These Great Benefits!
Complete and affordable back yard makeovers available now. Why wait in the heat? Call today for a completely FREE, NO OBLIGATION Estimate!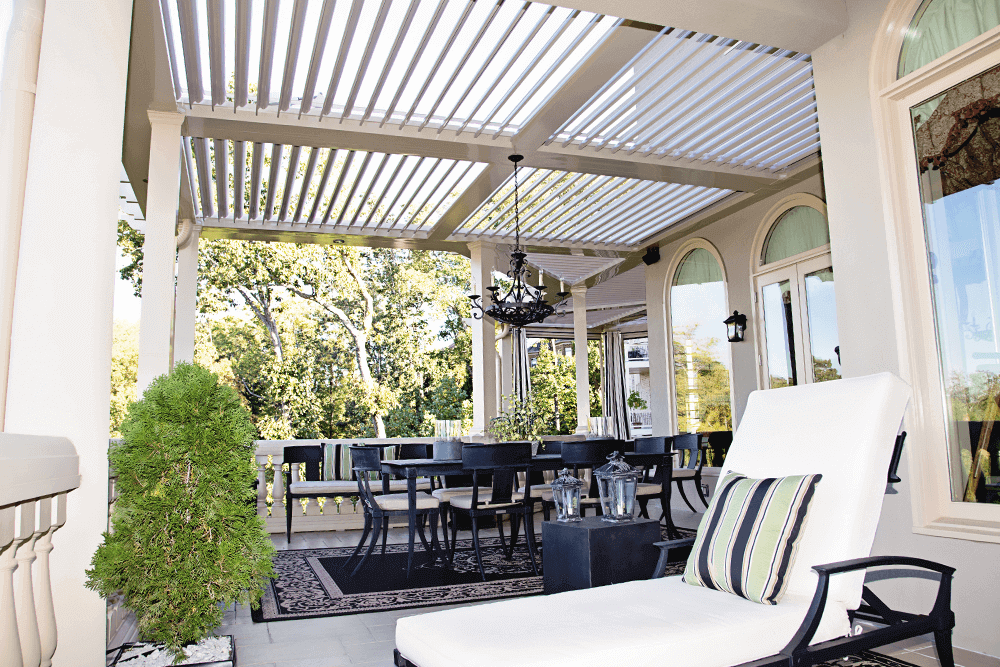 Designed, Fabricated & Assembled to your exact specifications.
Withstand heavy snow loads in the cold of winter.
Engineered to exceed all standards & expectations
Longer Lasting than traditional designs
Several Variations of Colors to make your installation absolutely PERFECT!
Affordable financing options available